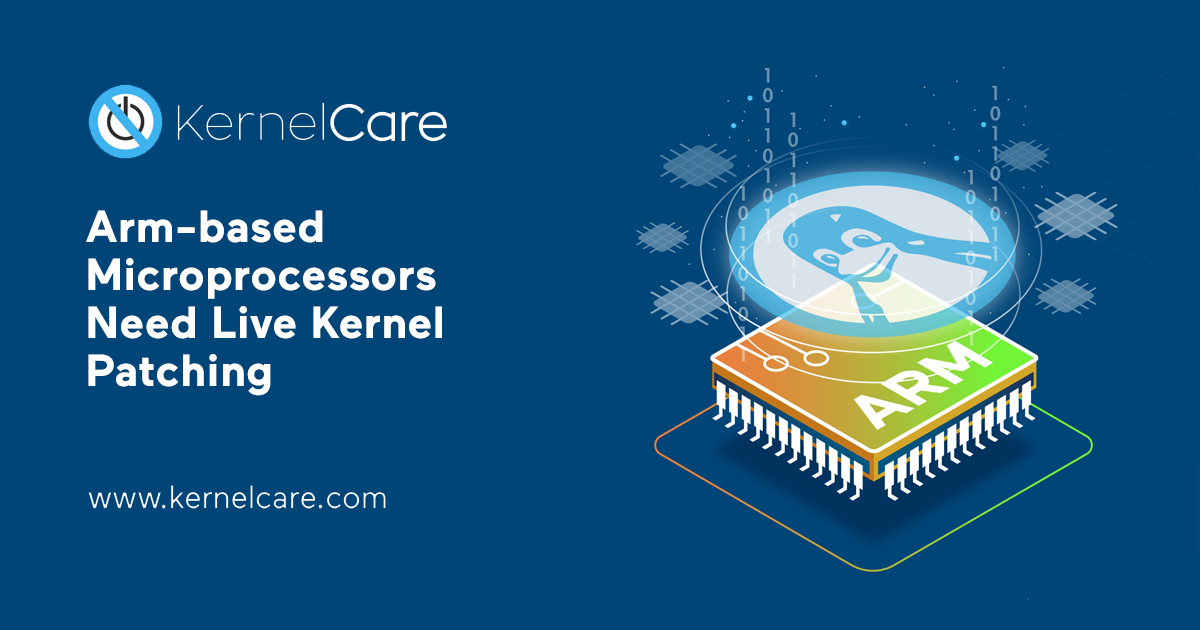 Most IoT devices run on Arm-based processors. 71.8% of these processors use Linux as their operating system (OS).
But the Internet of Things (IoT) can be a dangerous place, and cybersecurity attacks targeting IoT devices proliferate, begging the question: what can you do to protect your systems? Here's an infographic that answers that: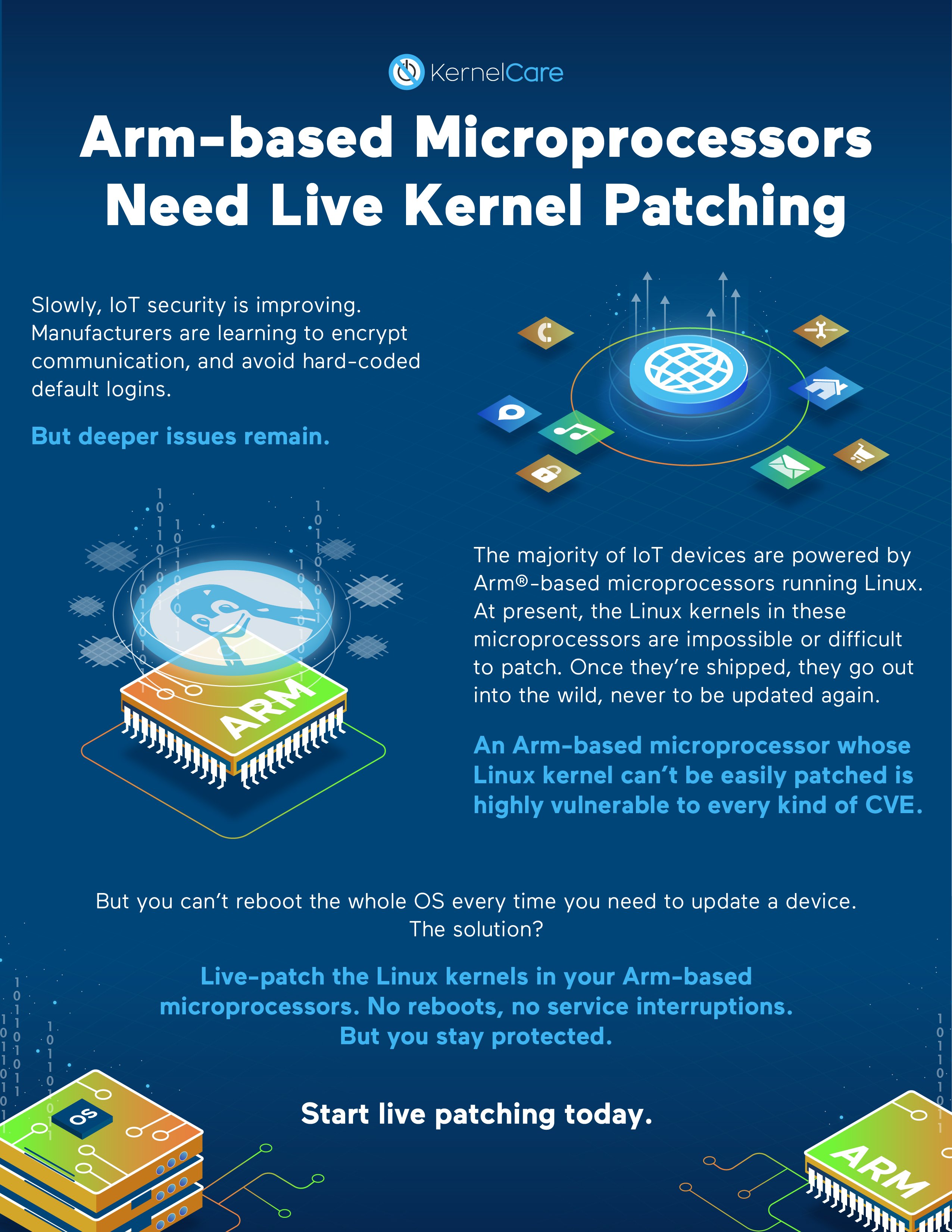 So how does live-patching work?
Picture this: a vulnerability affecting the supported kernels is announced. A patch is prepared for that, as soon as technically possible. The patch, then, gets automatically downloaded and applied to the running kernel, without the need for any reboot.
With live-patching, kernel updates are applied as quickly as possible, which minimizes the window of vulnerability for IoT devices.
If you want to see it in action, click on the button below!