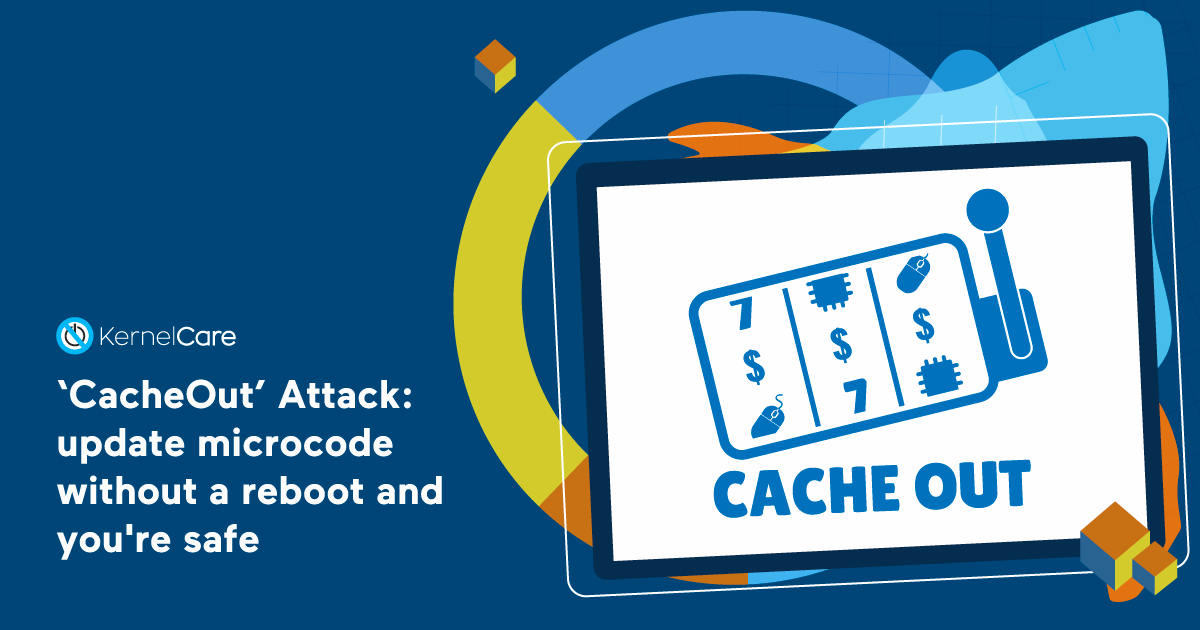 At the end of January 2020, another speculative execution vulnerability was found in Intel processors. Any modern Intel CPU built before October 2018 is likely vulnerable to a discovered hardware issue that could allow attackers to leak sensitive data from the OS kernel, co-resident virtual machines, and even from Intel's secured SGX enclave.
Dubbed CacheOut a.k.a. L1 Data Eviction Sampling (L1DES) and assigned CVE-2020-0549, the new microarchitectural attack allows an attacker to choose which data to leak from the CPU's L1 Cache, unlike previously demonstrated MDS attacks where attackers need to wait for the targeted data to be available. The flaw can't be exploited remotely from a web browser and also doesn't affect AMD processors.
More than a year ago, KernelCare has released the patches for a similar class of vulnerability - L1 Terminal Fault (L1TF). It turned out that the KernelCare patch against L1 Terminal Fault (L1TF) covers the L1 Data Eviction Sampling (L1DES) vulnerability.
If you are a KernelCare user - all that is left for you to do in order to protect your infrastructure is to update microcode without a reboot using KernelCare instructions.
If you are not yet using KernelCare - sign up for a free trial to get the patches for Linux kernels and devices automatically, without a reboot.